Data's Yard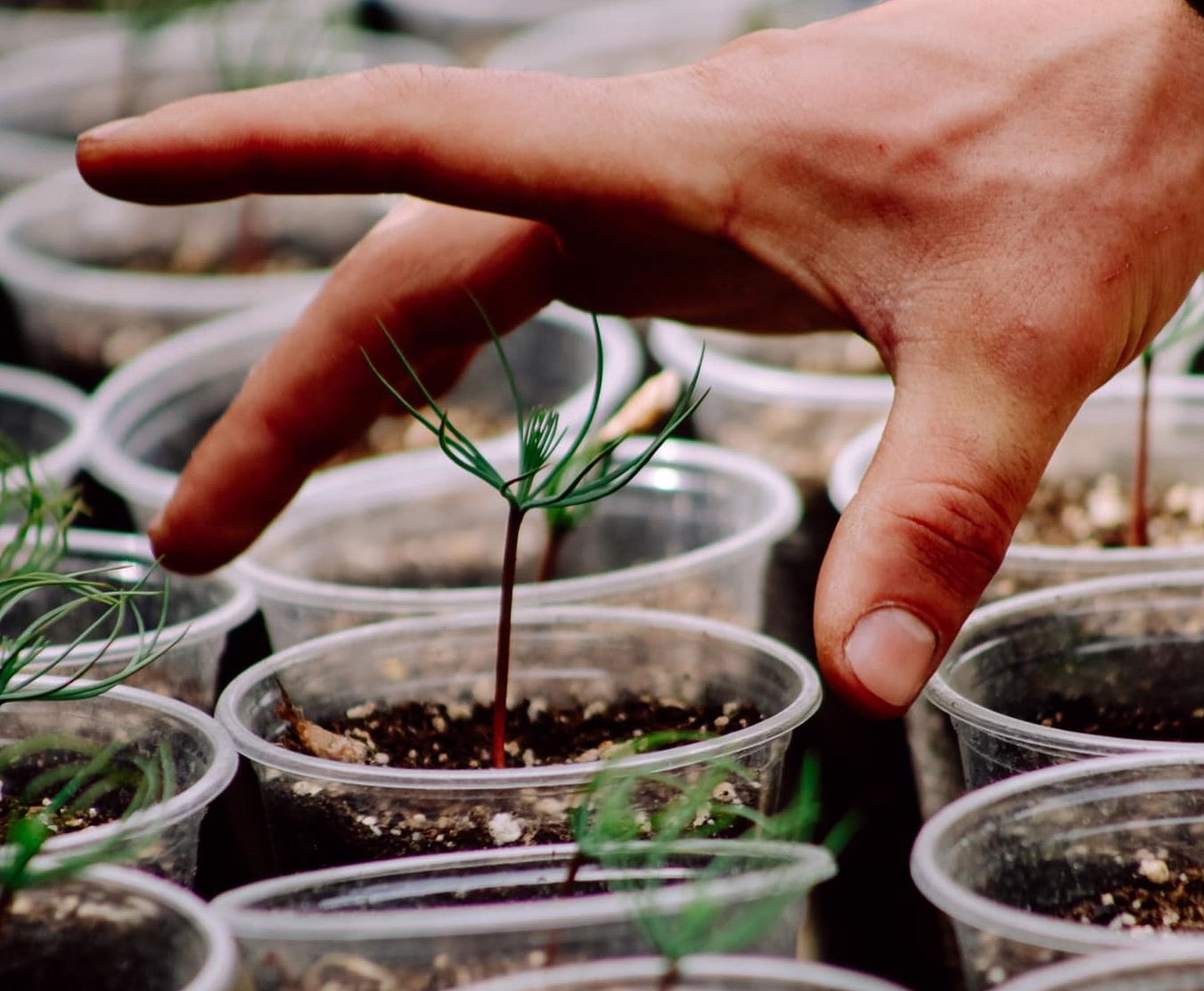 2,242.0 GEL
Goal 4,000.0 GEL, pledged of - 56.05%
52 Backers
0

Days to go
Campaign Story
About The Yard
#GROWYOUROWNFOREST
One of the oldest fragments of my memory is me playing in the yard and casually watching the grass come out of the ground. It seems insignificant but I still believe that I have witnessed something very important.
I  quit my job on February 15, 2020 and after that day, the process of transforming my yard into an urban garden began.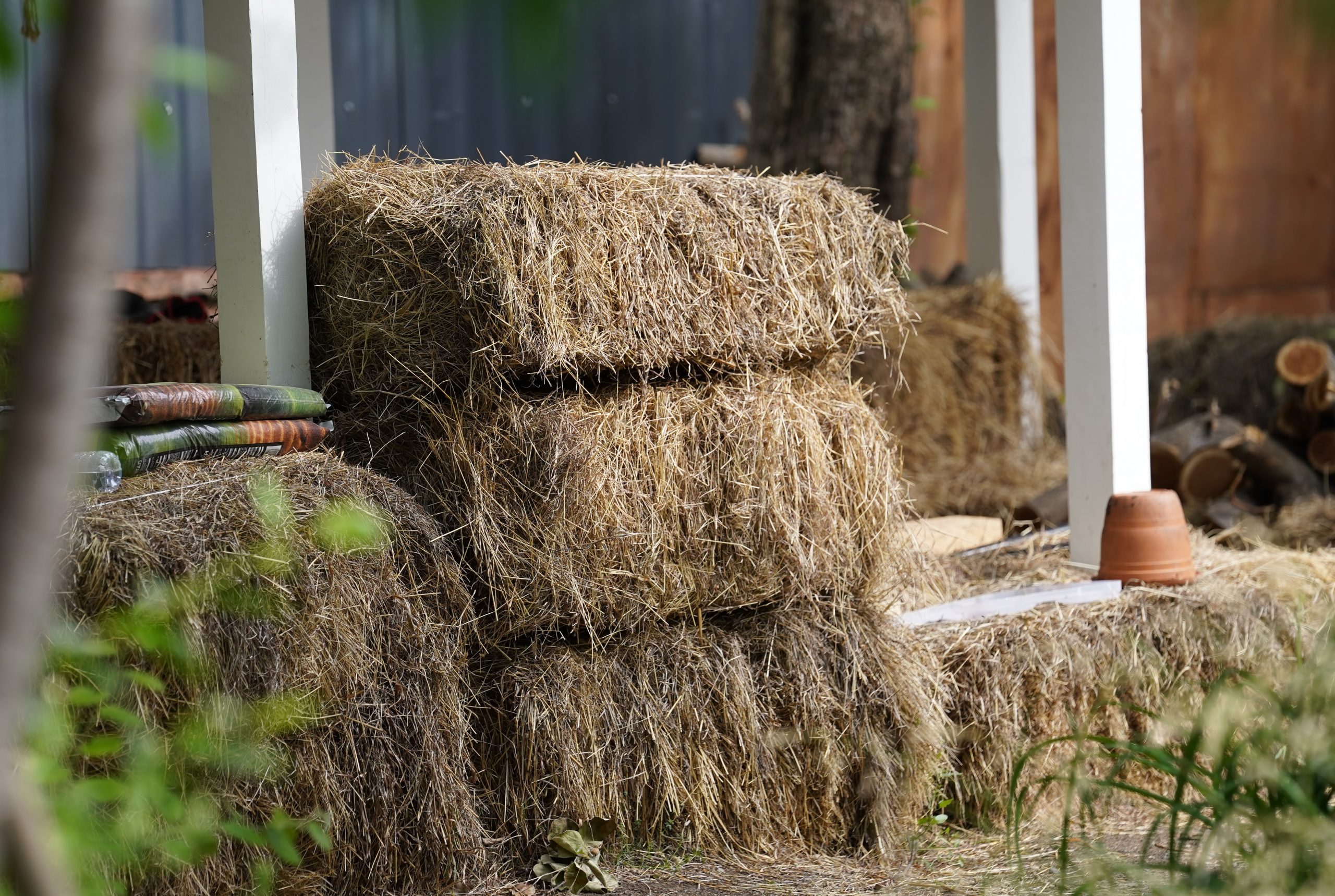 At first, my friend and I collected about 70 Himalayan cedar seedlings in one of Rustavi's Squares and planted them in a specially fenced area.
Then things developed in a way that I did not expect. Today, parents, teachers and youth organizations are bringing children to our yard. We offer various activities, presentations, practical work, talk about urban gardening, ecology, waste recycling and most importantly, I gladly share my accumulated knowledge to them.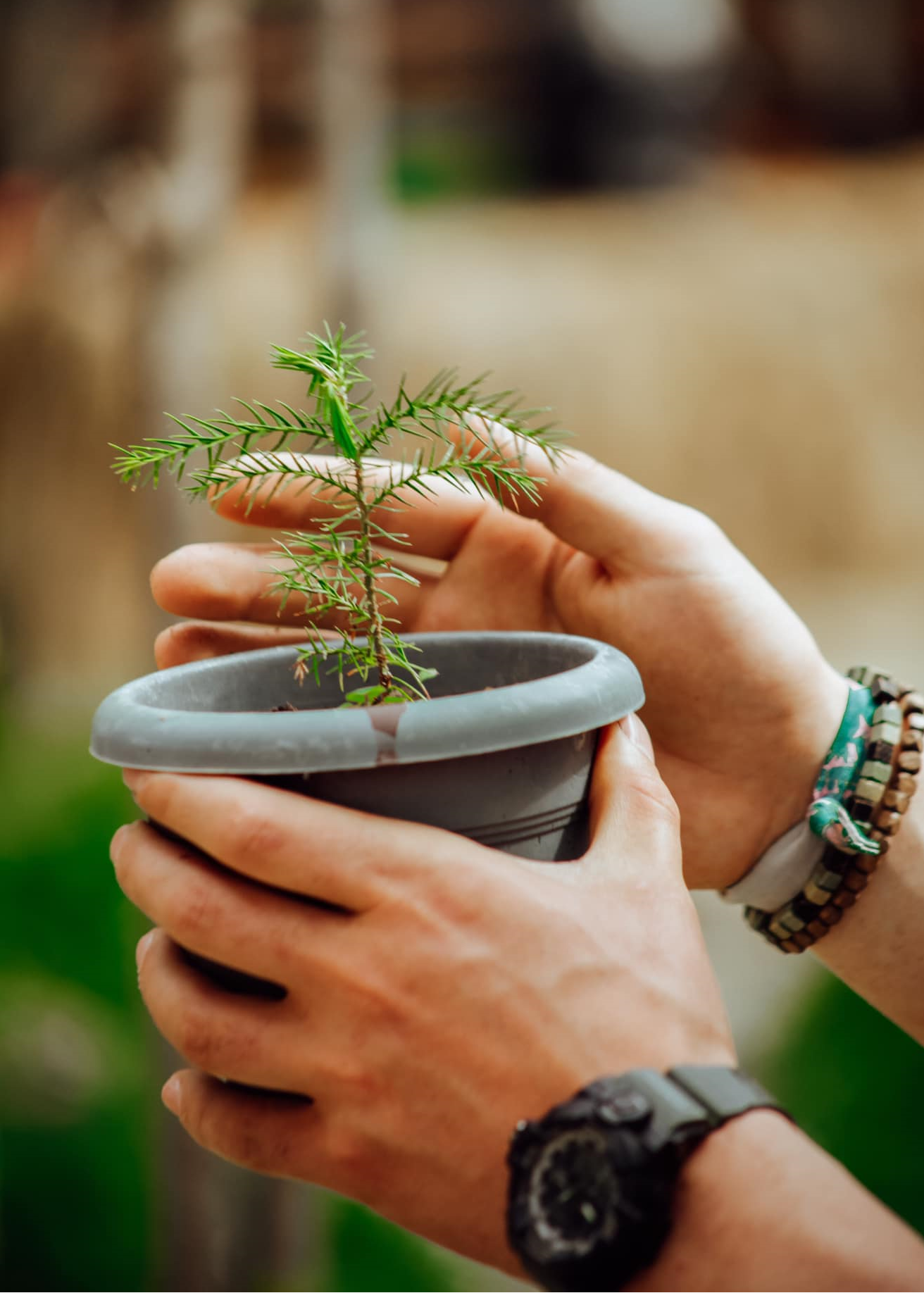 My driving and  most precious idea is to help people, especially children, remember and understand how important regenerative approaches to ecology and the environment are. Also how necessary and urgent it is to understand that the environment in which we live will only improve with care, attention and action.
CEDRUS DEODARA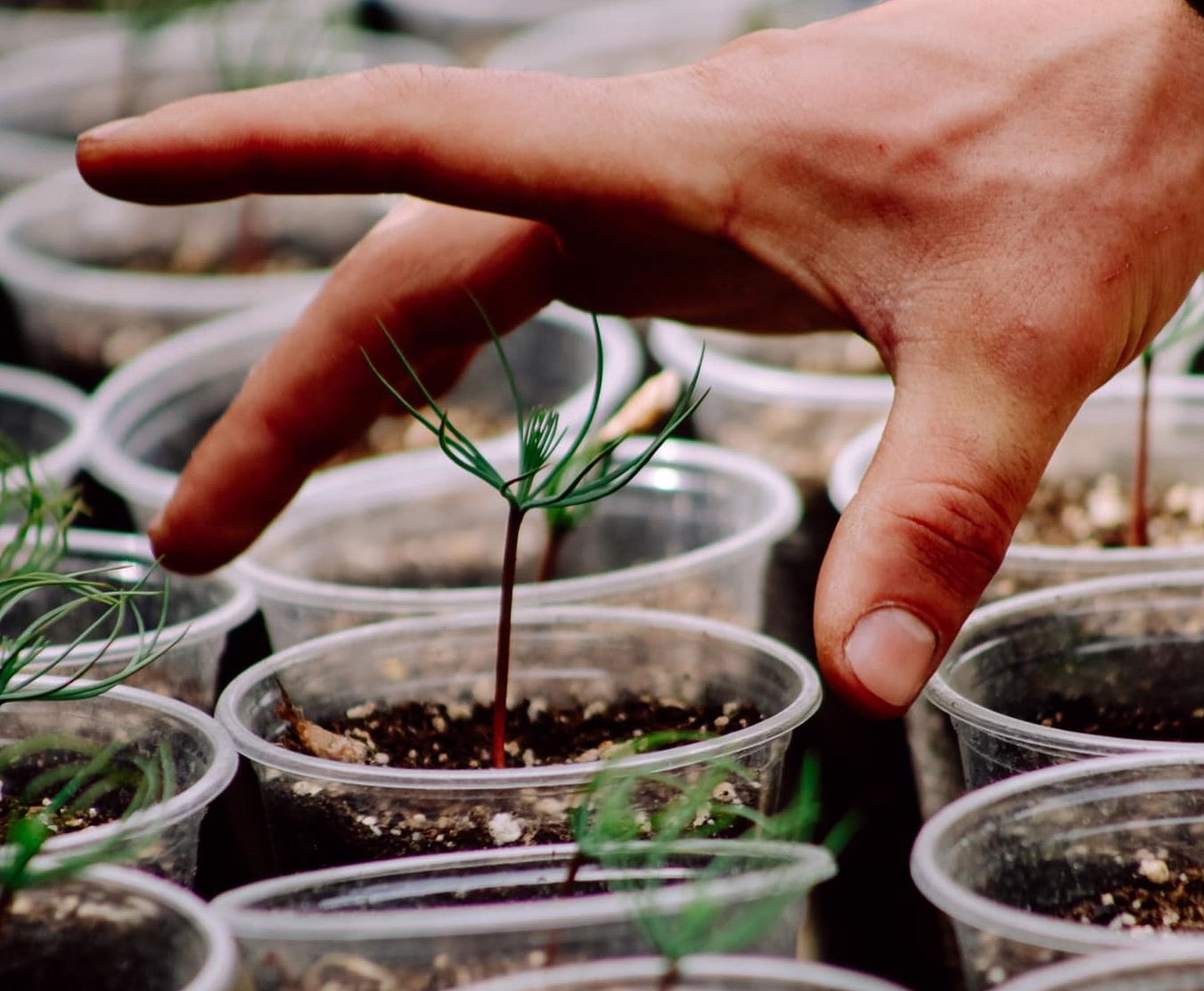 The green coating of Rustavi is exactly as old as the city itself. Himalayan cedar was  brought in exactly when construction began. We have a pretty good population of this species throughout the city and every spring nature gives us thousands of new seedlings. This year I was able to save more than 250 cedars and all of them have already been donated. Unfortunately we are losing the rest of the seedlings. 95% of them don't survive even until June.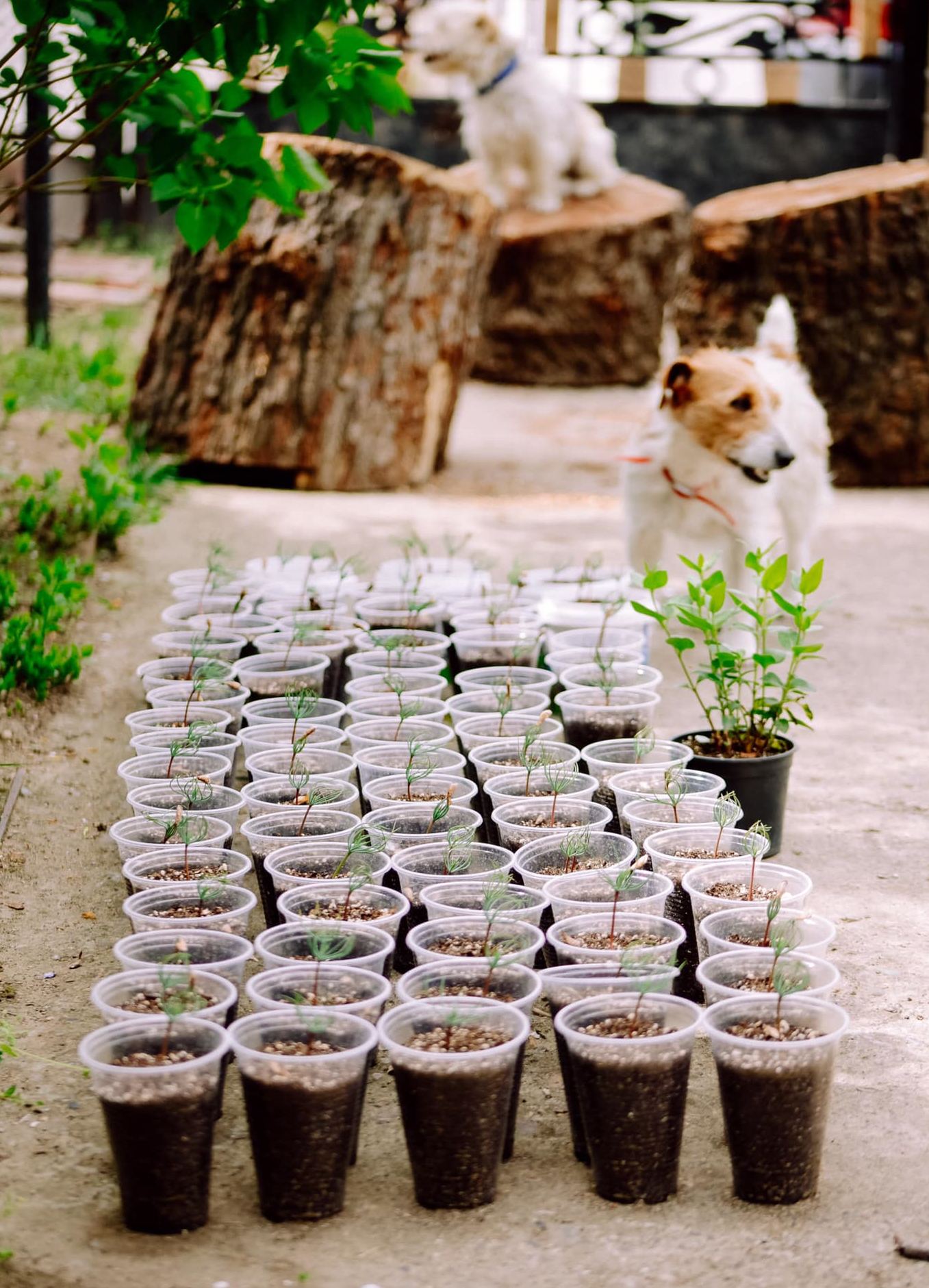 The good part of the story is that the yard is ready to care and save more seedlings. We just need to arrange a nursery – shelter for it.
SANCTUARY
If the project becomes successful, the existing construction in the yard (which I use as a warehouse) will be enlarged and converted into a nursery / greenhouse. This will allow us to save and then return up to 1200 – 1500 seedlings (annually) to the city spaces. In addition, along with other activities in this space, children will be able to observe various processes, and it  will make them more perceptible about life and its diversity.
Even today, when I see how the seeds fall from the cone, then how the first pines are formed and how the root system develops – I have the same feeling as when I looked at the grass growing from the ground, I witness something very important.
I believe only in this way, only through observation and understanding of nature, only here and now is the foundation laid – for a healthy future society. Community that will be harmonious, calm and in balance with nature.
Backers
52 people are supporting us
ანა წურწუმია July 27, 2021
20.0 GEL
Anonymous July 21, 2021
30.0 GEL
Anonymous July 21, 2021
12.0 GEL
Teona Tsintsadze July 19, 2021
30.0 GEL
თამარი გარსევანიშვილი July 19, 2021
29.0 GEL
გიორგი არევაძე July 19, 2021
50.0 GEL
Anonymous July 19, 2021
20.0 GEL
მათე ებრალიძრ July 18, 2021
50.0 GEL
Anonymous July 18, 2021
40.0 GEL
Ioane Arabuli July 17, 2021
100.0 GEL
კალვირ ამაშუკელი July 17, 2021
585.0 GEL
მარიამ ებრალიძე July 17, 2021
20.0 GEL
Giorgi Abramia July 17, 2021
10.0 GEL
ანი წამალაშვილი July 17, 2021
10.0 GEL
Elene Maisuradze July 17, 2021
30.0 GEL
Anonymous July 15, 2021
100.0 GEL
Nata Nozadze July 08, 2021
20.0 GEL
Anonymous July 01, 2021
10.0 GEL
კონსტანტინე გოგილაშვილი June 30, 2021
20.0 GEL
ნინო თავაძე June 30, 2021
20.0 GEL
Anonymous June 29, 2021
50.0 GEL
7R Georgia June 25, 2021
5.0 GEL
Satoshi Nakamoto June 25, 2021
100.0 GEL
Irina Lashkhi June 24, 2021
20.0 GEL
ნინო ჩიკვილაძე June 24, 2021
1.0 GEL
თამარ ტატიშვილი June 24, 2021
30.0 GEL
Dodie Kharkheli June 24, 2021
50.0 GEL
Anonymous June 21, 2021
10.0 GEL
ნინო შანიძე June 12, 2021
100.0 GEL
თინათინ მაღედანი June 11, 2021
50.0 GEL
ანი გოგუაძე June 10, 2021
50.0 GEL
ნანა ახვლედიანი June 10, 2021
5.0 GEL
Anonymous June 10, 2021
10.0 GEL
ფატუნა ამბუკაძე June 10, 2021
20.0 GEL
Anonymous June 10, 2021
5.0 GEL
Anonymous June 09, 2021
60.0 GEL
Teona Tsintsadze June 09, 2021
30.0 GEL
Teona Tsintsadze June 09, 2021
50.0 GEL
Anonymous June 09, 2021
30.0 GEL
რუსუდანი სამუნაშვილი June 09, 2021
20.0 GEL
Rez Qashakashvili June 09, 2021
10.0 GEL
ია მღვდლიაშვილი June 09, 2021
100.0 GEL
გიორგი მოსიაშვილი June 09, 2021
25.0 GEL
ნათია კენკებაშვილი June 09, 2021
10.0 GEL
Anonymous June 09, 2021
50.0 GEL
Anonymous June 08, 2021
10.0 GEL
ელისო Abulashvili June 08, 2021
5.0 GEL
მაია წიკლაური June 08, 2021
30.0 GEL
Anonymous June 08, 2021
20.0 GEL
ნათია ხანდოლიშვილი June 08, 2021
10.0 GEL
ირაკლი ჟორდანია June 08, 2021
50.0 GEL
დაჩი ხასაია June 07, 2021
20.0 GEL