New Life to Okami Park
3,720.0 GEL
Goal 3,700.0 GEL, pledged of - 100%
122 Backers
0

Days to go
Campaign Story
Let's breathe new life back to Okami park, a village affected by conflict.
Who we are:
We are a group of friends who care about the quality of life in the village of Okami. Some of us are residents of the village while others are simply supporting a good cause.
The problem:
The Russia-Georgia August 2008 war impacted the village of Okami, located just a few kilometres from the Administrative Boundary Lines (ABL). The war negatively affected the lives of village residents in multiple ways. The village has a vast park space extending over a five hectare area and mostly includes pine trees; it was known as the Green Area during Soviet times and was the most popular recreational place for Okami and neighbouring villages. However the Green Area has since fallen into disrepair and lost its glory due to negligence and lack of care. Several years ago, local residents advocated for building a fence to protect the park area from wild animals, but no other infrastructure in the park has been repaired.
What we will do:
We are campaigning to bring new life to the only recreational space in the village, and to bring back joy to the village. We will create a playground space for children (with swings, slides, hammocks), a picnic space (by installing tables and benches), introduce recycling bins, as well as build small football, volleyball, and basketball stadiums.
Why it is important:
Having infrastructure in the park is important for village residents and especially for local youth, so that the park is restored to its original function as an enjoyable recreational space and becomes a center for social gatherings as it was before. We hope to have your support. Your donation is important for Okami and its people.
Backers
122 people are supporting us
გოგა ბაგაური September 12, 2020
10.0 GEL
Iulia Bobrova September 11, 2020
10.0 GEL
გიორგი ბრეგვაძე September 10, 2020
57.0 GEL
Anonymous September 10, 2020
10.0 GEL
Anonymous September 10, 2020
100.0 GEL
ტრისტან სიდამონიძე September 09, 2020
26.0 GEL
თეიმურაზ სიდამონიძე September 09, 2020
50.0 GEL
ანი სიდამონიძე September 09, 2020
50.0 GEL
მაია კომახიძე September 08, 2020
5.0 GEL
რუსუდან ჯანგიშერაშვილი September 08, 2020
50.0 GEL
Nino Panchulidze September 07, 2020
10.0 GEL
Dennis Price September 07, 2020
100.0 GEL
Anonymous September 05, 2020
2.0 GEL
როსტომ სიდამონიძე September 04, 2020
100.0 GEL
Anonymous September 04, 2020
20.0 GEL
როინი სიდამონიძე September 04, 2020
160.0 GEL
Martin Baumann September 04, 2020
180.0 GEL
ბელა სიდამონიძე September 03, 2020
10.0 GEL
მარიამი მკერვალიშვილი September 03, 2020
200.0 GEL
ასლან ართმელაძე September 01, 2020
5.0 GEL
ლევან გოთოშია September 01, 2020
5.0 GEL
უჩა სიდამონიძე August 31, 2020
92.0 GEL
თეონა თავაძე August 31, 2020
170.0 GEL
მარინა საჩალელი August 31, 2020
92.0 GEL
მზია სიდამონიძე August 23, 2020
50.0 GEL
მარინა საჩალელი August 23, 2020
92.0 GEL
Anonymous August 21, 2020
10.0 GEL
დავით სიდამონიძე August 18, 2020
100.0 GEL
თამარ ურუშაძე August 17, 2020
20.0 GEL
natia mirzashvili August 17, 2020
10.0 GEL
Anonymous August 17, 2020
5.0 GEL
ხვიჩა სიდამონიძე August 17, 2020
50.0 GEL
ნინო სოსელია August 17, 2020
5.0 GEL
მარიამი სანდროშვილი August 15, 2020
10.0 GEL
თამუნა ფედროვი August 10, 2020
50.0 GEL
დავით ნადირაძე August 09, 2020
70.0 GEL
გიორგი მდივნიშვილი August 05, 2020
3.0 GEL
ელეონორა ჭანია July 31, 2020
20.0 GEL
მარიამ ნოზაძე July 30, 2020
1.0 GEL
დავით კვარაცხელია July 27, 2020
10.0 GEL
Anonymous July 27, 2020
20.0 GEL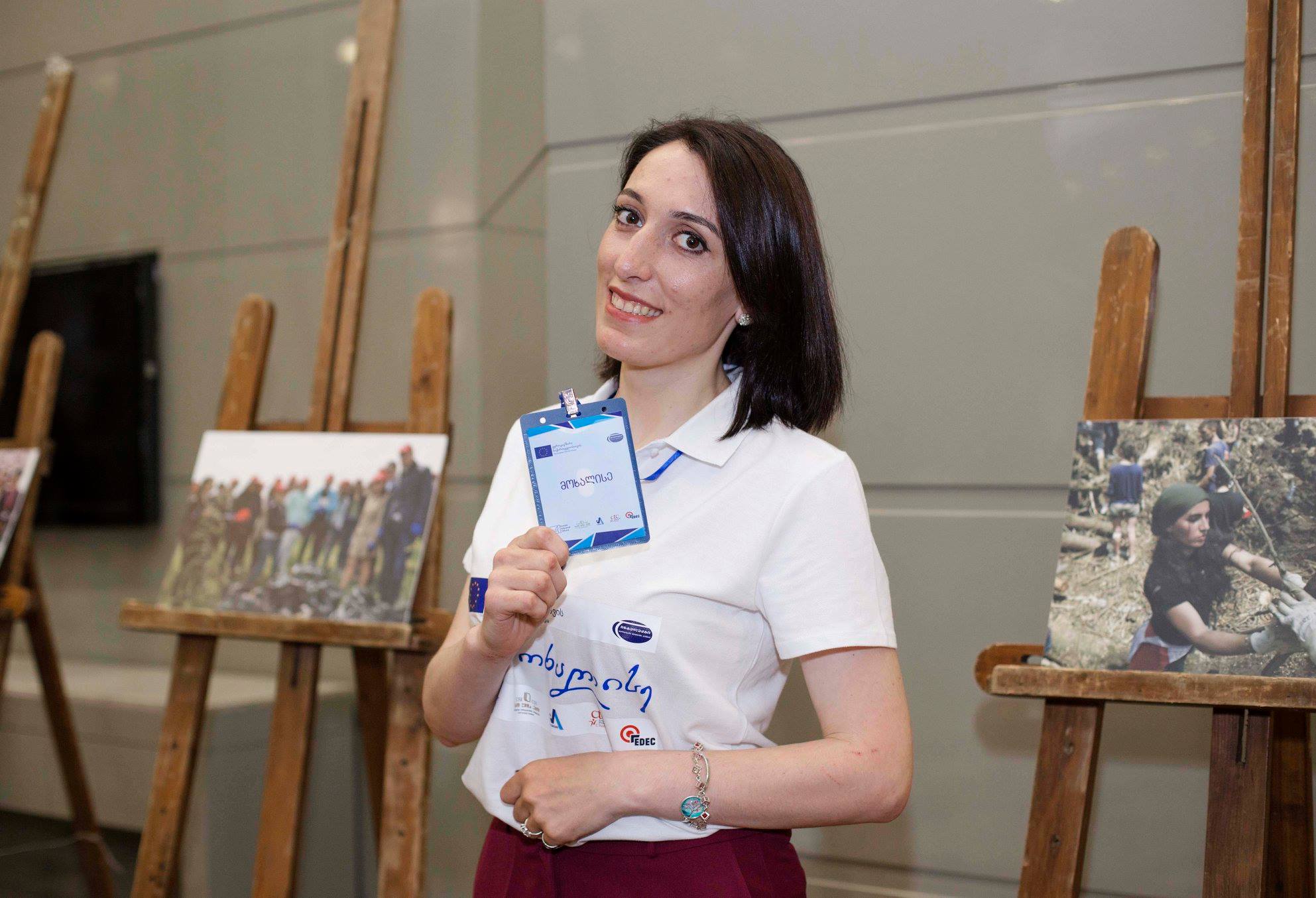 ასმათ ბოლქვაძე July 21, 2020
5.0 GEL
გვანცა მელანაშვილი July 19, 2020
107.0 GEL
Mariam Khizanishvili July 16, 2020
150.0 GEL
Ida Bakhturidze July 13, 2020
20.0 GEL
ნათია გიორგაძე July 11, 2020
120.0 GEL
Gvantsa Gvantsa July 09, 2020
1.0 GEL
Giorgi Megrelishvili July 09, 2020
3.0 GEL
Anonymous July 09, 2020
10.0 GEL
Anonymous July 08, 2020
3.0 GEL
Anonymous July 07, 2020
25.0 GEL
Anonymous July 07, 2020
5.0 GEL
Anonymous July 07, 2020
55.0 GEL
Shota Kartvelishvili July 06, 2020
10.0 GEL
Anonymous July 05, 2020
30.0 GEL
Veko Kashia July 04, 2020
1.0 GEL
Anonymous July 03, 2020
50.0 GEL
Anonymous July 03, 2020
2.0 GEL
Anonymous July 03, 2020
33.0 GEL
Giorgi Kotolashvili July 03, 2020
20.0 GEL
Shorena Alavidze July 03, 2020
70.0 GEL
Anonymous July 02, 2020
25.0 GEL
Ketevan Vardosanidze July 02, 2020
50.0 GEL
Anonymous July 02, 2020
16.0 GEL
Eto Jin June 30, 2020
20.0 GEL
Zura Khomasuridze June 30, 2020
5.0 GEL
Anonymous June 29, 2020
250.0 GEL
Anonymous June 29, 2020
2.0 GEL
Anonymous June 29, 2020
5.0 GEL
Ketuta Bitsadze June 29, 2020
5.0 GEL
Anonymous June 28, 2020
1.0 GEL
Anonymous June 28, 2020
2.0 GEL
Tati-Ana Sitchinava June 28, 2020
5.0 GEL
Mariam Tsetsadze June 28, 2020
1.0 GEL
Anonymous June 28, 2020
90.0 GEL
Irina Morchiashvili-Deisadze June 27, 2020
45.0 GEL
ელენა დარჯანია June 27, 2020
5.0 GEL
Vakhtang Mazmishvili June 27, 2020
10.0 GEL
Anonymous June 27, 2020
5.0 GEL
Anonymous June 27, 2020
5.0 GEL
Davit Sidamonidze June 27, 2020
50.0 GEL
Anonymous June 27, 2020
1.0 GEL
Eter Gorgiladze June 27, 2020
10.0 GEL
Anonymous June 26, 2020
2.0 GEL
Anonymous June 26, 2020
40.0 GEL
Nutsa Aivazashvili June 26, 2020
5.0 GEL
Shota Gelashvili June 25, 2020
5.0 GEL
Anonymous June 25, 2020
5.0 GEL
Anonymous June 25, 2020
3.0 GEL
Anonymous June 25, 2020
5.0 GEL
Anonymous June 25, 2020
1.0 GEL
Tamo Odilavadze June 25, 2020
5.0 GEL
Irma Neparidze June 24, 2020
10.0 GEL
Nino Tkesheliadze June 24, 2020
1.0 GEL
Anonymous June 24, 2020
1.0 GEL
Nino Tkesheliadze June 24, 2020
1.0 GEL
Anonymous June 24, 2020
10.0 GEL
Nino Tkesheliadze June 24, 2020
1.0 GEL
Anonymous June 23, 2020
10.0 GEL
Anonymous June 23, 2020
5.0 GEL
Mariam Khuroshvili June 23, 2020
1.0 GEL
Anonymous June 22, 2020
5.0 GEL
Miranda1907 June 22, 2020
1.0 GEL
nato barbakadze June 22, 2020
20.0 GEL
Mariam Sharia June 22, 2020
10.0 GEL
Anonymous June 22, 2020
5.0 GEL
სოფია ფანგანი June 22, 2020
1.0 GEL
Ia Iashvili June 21, 2020
10.0 GEL
Anonymous June 21, 2020
10.0 GEL
Buba Jafarli June 21, 2020
10.0 GEL
Lika Zhvania June 21, 2020
10.0 GEL
Anonymous June 20, 2020
10.0 GEL
Mariam Devidze June 19, 2020
10.0 GEL
ქეთევან ხიმშიაშვილი June 18, 2020
5.0 GEL
Annie I. June 18, 2020
5.0 GEL
edo jiqia June 18, 2020
3.0 GEL
nika nemsitsveridze June 18, 2020
5.0 GEL
Bolognese Fabio June 17, 2020
40.0 GEL
Jemo Popkhadze June 17, 2020
10.0 GEL
Mariam Gamkharashvili June 17, 2020
20.0 GEL
Anonymous June 16, 2020
1.0 GEL
Anonymous June 15, 2020
50.0 GEL